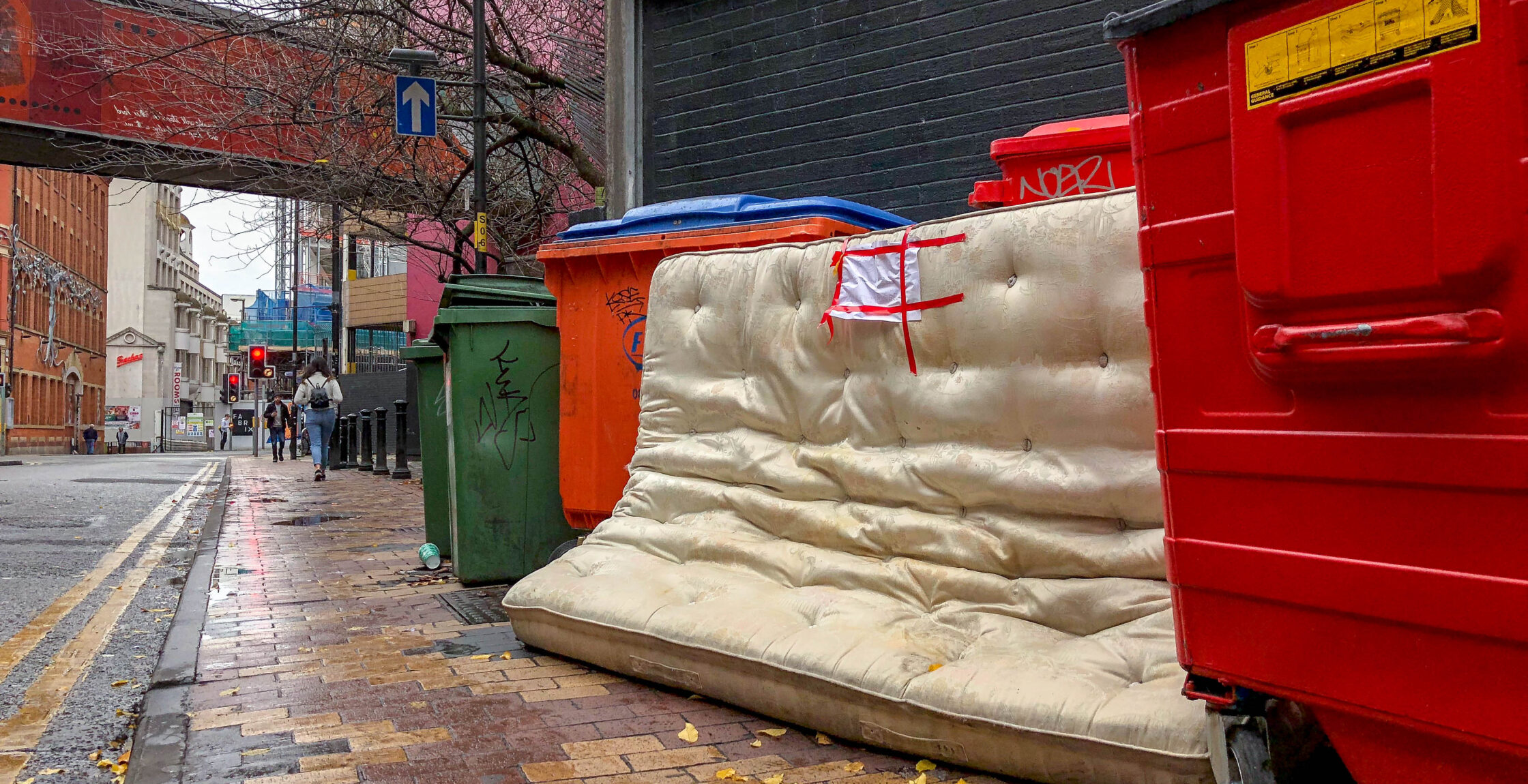 What retailers need to know about extended producer responsibility
Here we discuss what retailers need to know about extended producer responsibility and its key role in achieving a circular economy.
What is extended producer responsibility (EPR)?
Extended producer responsibility plays a key role in the circular economy model. This is where businesses that manufacture, import and sell products are held accountable for the waste their products generate.
Some examples of extended producer responsibility in action include take back or waste collection schemes. These types of schemes enable products to either be repurposed, recycled or disposed of responsibly by the producer or manufacturer.
Producers and manufacturers would face additional costs for dealing with the product at the end of its life if they couldn't adhere to a scheme.
Why retailers need to focus on EPR now? 
In 2016 (the latest year figures are available), the UK generated 221m tonnes of waste in total. Of the waste generated from households, only 45% is currently recycled (based on the latest figures available).
Mattresses are a particular problem that would benefit from extended producer responsibility. Around 7.5m mattresses are sent to landfill sites each year. Plus, more than 33,000 mattresses were fly-tipped in the years 2018 and 2019 – 7% of all illegally dumped waste.
This shows the need for collective action to tackle the UK's mounting waste crisis and work towards a circular economy.
While there isn't currently extended producer responsibility legislation, there are a number of initiatives in place for tackling waste. These include environmental taxes and producer responsibility measures on packaging. But in order to create a truly circular economy, the UK needs circular economy principles, such as product stewardship, to be applied to all industry sectors.
While we can all work together to be more responsible with waste, manufacturers and brands have the most control over a products' design and marketing. Therefore, it is their responsibility to work to reduce the waste by adapting the design process and assessing the use of certain materials in the products, to help lessen the environmental impact. The recyclability and end-of-use of products has to be considered in the early design processes.
Could EPR become legislation? 
There are a number of EPR schemes in existence in the UK. These include areas such as packaging, electronic goods, batteries and cars. However, extended producer responsibility doesn't currently apply to all products and sectors, but it could be on the horizon.
With the government's extensive environmental targets, including net-zero emissions by 2050, and packaging waste recycling targets of 77% by 2022, which currently applies to paper, glass, glass by remelt, aluminium, steel, plastic, and wood, this could be extended to apply to all sectors.
What are the benefits of extended producer responsibility? 
One of the main benefits of an EPR model is manufacturers and producers of products are held accountable for the waste they produce, as opposed to the onus being placed on consumers.
Another benefit is consumers are increasingly turning towards sustainable retailers and becoming much more environmentally conscious. By implementing an extended producer responsibility scheme, or partnering with accountable manufacturers and producers, you could attract more customers.
It also encourages manufacturers and producers to reconsider the design of their products in order to reduce potential costs they would face at the end of the product's life. Therefore, it could save manufacturers and producers money in the long run by adapting to the EPR measures now.
Extended producer responsibility on mattresses would see manufacturers and producers designing better mattresses by looking at using longer-lasting materials, recycled materials or making them in a way that's easier to recycle.
While many bed retailers now offer take back or collection schemes, mattresses are still notoriously difficult to recycle. The result is some waste management companies becoming overwhelmed by the task at hand. Adapting the mattress product in the design stages would make the overall mattress recycling process much easier and sustainable. It would also make great steps towards achieving a circular economy.
Examples of EPR schemes in action
There have been widespread extended producer responsibility schemes in France since 1975. In February 2020, the country extended EPR to cover more products and tightened rules around existing products. Part of the rules include companies creating five year eco-design plans with the aim of making their products more recyclable. Those manufacturers or producers who work to make their products more recyclable will be rewarded with a discount on the cost paid for the disposal of the products at the end of its useful life. Those manufacturers and producers who do not will face higher disposal fees.
Japan has also implemented an EPR law for a range of industries including container and packaging and household electrics.
In the UK, the closest example of extended producer responsibility can be seen through televisions. Over the years, they have evolved from LCDs to LEDs, adapting from using hazardous materials to non-hazardous ones instead. Manufacturers and retailers were encouraged to change their offering to eliminate having to pay higher costs for products which used hazardous materials. Instead, they were encouraged to think about end-of-life in the early stages.
While there isn't an extended producer responsibility scheme for mattresses, some ways that manufacturers can help is by designing better mattresses, assessing the materials they're using including how long they typically last and the raw cost of the materials at the end of their useful life.
Lastly, retailers can play their part in encouraging extended producer responsibility by choosing responsible manufacturers to partner with.
  
Do you need support with mattress disposal or mattress recycling? Find out more about our services and partnerships.