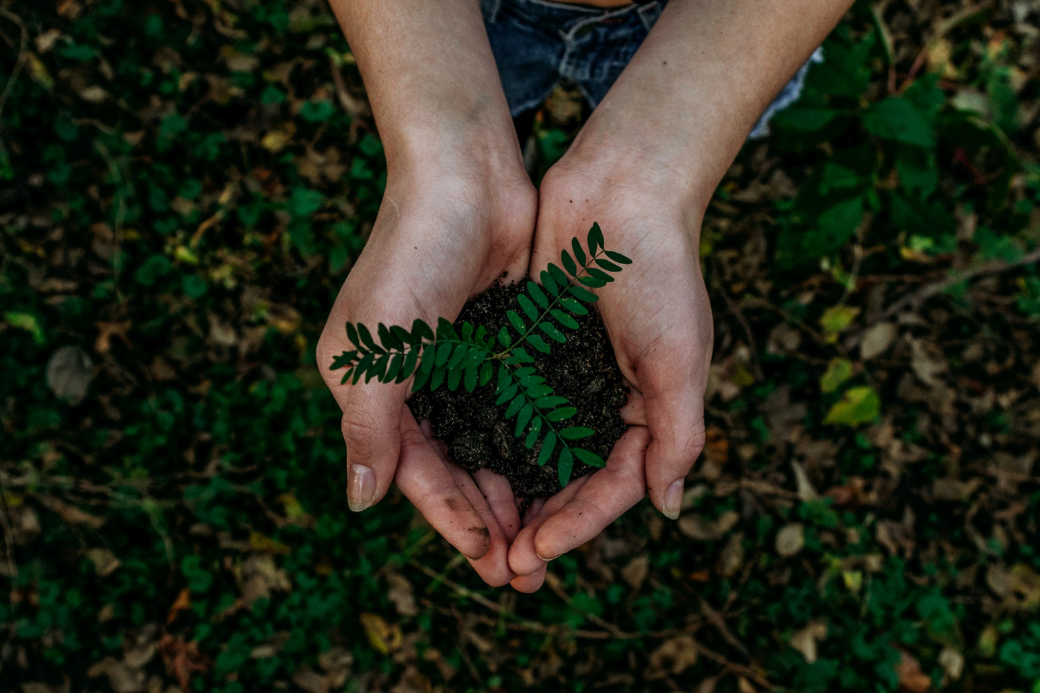 How Businesses Benefit from a Circular Economy
65% of consumers are willing to spend up to 20% extra on products and services from businesses that are actively pursuing a more sustainable way of working.
This highlights how now is the perfect time for retailers to switch their way of thinking.
From saving on production costs, to encouraging more loyalty from environmentally conscious customers, there are more reasons to change to green alternatives than not to.
How can businesses future proof their supplies? And why is sustainability worth the investment?
These are the business benefits of environmental sustainability and a variety of ways the circular economy can boost the bottom line for businesses.
Sustainability and consumer behaviour
Over the last 20 years, ethical spending has increased fourfold – and still remains on the up.
Businesses that adopt sustainable practices, such as sourcing recycled materials and reducing waste, have a ready-made customer base to tap into that could boost profits.
Research shows that consumers are more likely to buy from businesses that share their personal values.
The 2020 Consumer Culture Report revealed that over 70% of consumers prefer to buy from companies that align with what's important to them.
Increasing consumer preference is just one of the positives that businesses can gain from making their resources more renewable.
Green Consumer Behaviour
People are changing their everyday lifestyle habits to play their part in reducing their impact on the environment and as a result, want to purchase products from businesses that have similar goals.
What people care most about influences the way they spend their money. And since the pandemic, it's clear that more people are concerned about how human behaviour affects the environment.
In a recent survey of 3,000 people across eight countries, 70% of participants said they were more concerned after than before COVID-19 about the threat that humanity poses to the environment.
Environmental concerns around plastic pollution in the oceans and carbon emissions are influencing people's purchasing decisions, and which businesses they shop with.
As such, demand for sustainably sourced goods has exploded.
Deloitte conducted a survey in which one third of consumers stopped buying from particular brands due to environmental and ethical concerns. These statistics suggest that businesses have the potential to gain or lose a large customer base that could not only add to their revenue, but affect their reputation for the better.
When consumers spread positive messages about products and services that add value to their lives, they can organically generate new customers for businesses, starting an upward spiral of favourable reputation. This can lead to new customers and more profits.
Sustainable profitability
Increased demand for more sustainable business practices has the potential for higher revenues for businesses that adopt more eco friendly measures.
It may be a significant investment to implement greener measures, such as adopting new technology and changing suppliers, but with sustainability being a higher priority for consumers, it's an investment that will yield higher long term profitability.
With 72% of consumers paying attention to how climate friendly a company is, businesses can pivot their long term strategies to leverage this purchasing power.
A starting point is to assess the existing needs of your business, and to set a clear vision on the changes that need to happen in the short term, and the long term, mapping out exactly how these changes can be implemented.
Working with specialists in areas of sustainability such as renewable materials, recycling and waste management can fill in the gaps where expert knowledge may be required.
Circular Economy Recycling
Due to recycling and other circular economy practices, the amount of waste going to landfill reduced by one million tonnes in 2017 alone.
These are very positive figures.
But did you know that sustainability can also boost the income and profitability of your business?
McKinsey conducted a study involving 28 industries, to show how effective it would be to repeatedly reuse natural materials, bringing out value through all stages of the product life cycle. The majority of industries studied were able to adopt as little as three out of six circular economy activities. These activities included the removal of waste from supply chains, replacing existing materials with renewable ones, and adopting the latest technology to boost efficiency.
As a result of this study, McKinsey estimates that rolling out this approach on a large scale could push up Europe's resource productivity by 3% before 2030, saving £600 billion a year.
This example shows how businesses can start small, and are not required to take on a large quantity of change all at once in order to run more efficiently and create financial savings.
Cost-effective production
A significant way that the circular economy can cut down costs is in production.
In the wake of the pandemic, raw material costs have spiked, affecting many industries. For many businesses this can cause severe disruption to their profit modelling – reducing what they make per item or passing costs on to customers.
When resources are reused and repurposed, it reduces the need to produce new materials by lengthening the life cycle of the product. In this way, businesses can minimise the negative effects of raw material market trends by finding sustainable alternatives such as reusing and repurposing existing materials.
Secure supply sources
Circular economy methods make supply resourcing more reliable. This is another indicator of the importance of sustainability in retail, which is more reliant on supply chains than other industries.
Such a reliance on raw materials introduces risks, as prices are often volatile due to shortages in supply. Renewable resources give businesses the resilience they need against these market forces and offer much needed security.
Current progress
The good news is that through innovation, more and more resources are being reused across the UK.
DEFRA estimates that through low or no-cost changes to businesses and how they operate, UK businesses could save up to £23 billion per year.
The benefits are already showing.
Over 60% of small to medium business owners are aspiring to become more green, according to a survey by Lloyd's Bank. And long term cost effectiveness was the main motivation for business owners to change their methods.
At TFR Group, we've succeeded in diverting 100% of waste mattress materials from landfill back into UK manufacturing, as a result of pioneering our own technology that saves time and resources.
Through our innovation, materials that could not be recycled before can now be repurposed and fed back into the economy.
Making sustainability profitable
You now know a few of the factors that benefit businesses: protecting raw material supplies, cutting production costs, influencing buyer choice and making business more resilient.
The circular economy creates a virtuous cycle that delivers real, lasting effects – benefiting the bottom line of businesses over the medium and long term.
Thanks to our efforts and innovation, a new sustainable alternative to landfill is possible for the mattress industry, meaning that all parts of the product come full circle at the end of the mattress' life cycle.
Our pioneering technology is the key to making this work, and helping us empower retail businesses to contribute to the circular economy.
As consumer attitudes towards sustainability are becoming more and more favourable, an increasing amount of people are looking for companies that are good for the planet.
With technology developing and presenting us new opportunities for positive change – now is the perfect time to take advantage of the circular economy.
We work with national bed retailers tackling mattress recycling and mattress disposal and will not rest until 100% of all mattresses in the UK are diverted from landfill, recycled and fed back into the economy as pristine new materials.

Want to find out more? Head to our Case Studies page.