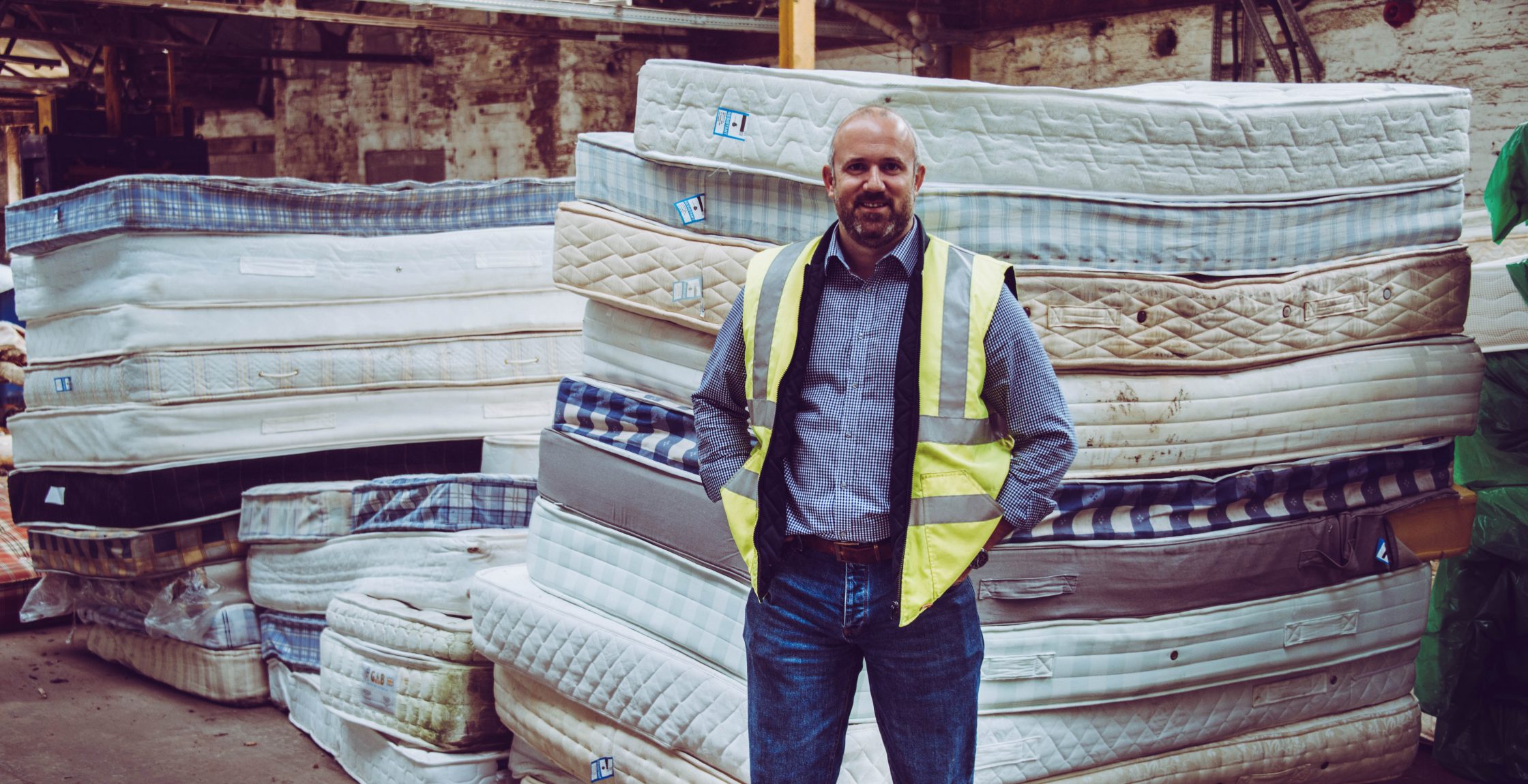 Joining cutting edge innovators in the Circular Economy at SHIFT 2020
On 21st-23rd January, The Furniture Recycling Group's founder and managing director, Nick Oettinger will be speaking at SHIFT Switzerland 2020. Joined by over 300 experts in the circular economy, Nick will have the pleasure of meeting 260 exhibitors and 4,500 visitors from the Swiss Plastics Expo.

Nick, who is a hand-picked expert for this event will be in great company. Speaking amongst top-level speakers from businesses such as the Ellen MacArthur Foundation, Circular Economy Switzerland and clean-tech manufacturer Plastix.

The three-day event (Tue-Thu, 21-23 January 2020) includes seven thematic focus sessions, curated by SHIFT 2020. The focus topics are: successfully managing the new EU-Guidelines, microplastic challenges, new ways for recycling plastics, bioplastics, design for recycling plastics and out-of-the-box topics.

SHIFT 2020 exhibitors include established SMEs, digital-savvy startups, science-to-industry transfer institutes, certification organisations, associations, design and engineering consultants, as well as the movement, Circular Economy Switzerland.
Circular Mattress Workshop
A highlight of the event will be the Circular Mattress Workshop (Thursday, January 23rd). As part of the event, Nick will give a presentation into TFR Group's story, highlighting the scale of the mattress recycling problem, why the problem isn't going away anytime soon and why the circular economy is the future.

Nick Oettinger said, "It's a pleasure to be a part of SHIFT Switzerland 2020 and the cutting-edge circular economy business models and solutions they inspire. I'm happy to do my part by speaking alongside the people driving these innovations."

The aim of TFR Group is to automate the mattress recycling process to give the accuracy of segregation of materials and reduce the cost of recycling. This, in turn, will allow more mattresses to be diverted from landfills.

The Swiss Plastics Expo and SHIFT 2020 take place between Tuesday 21st and Thursday 23rd of January and you can purchase your tickets here.

Find out more about The Furniture Recycling Group's research and development programme here.
If you're interested in learning more about partnering with TFR Group, call 01254 205 155.