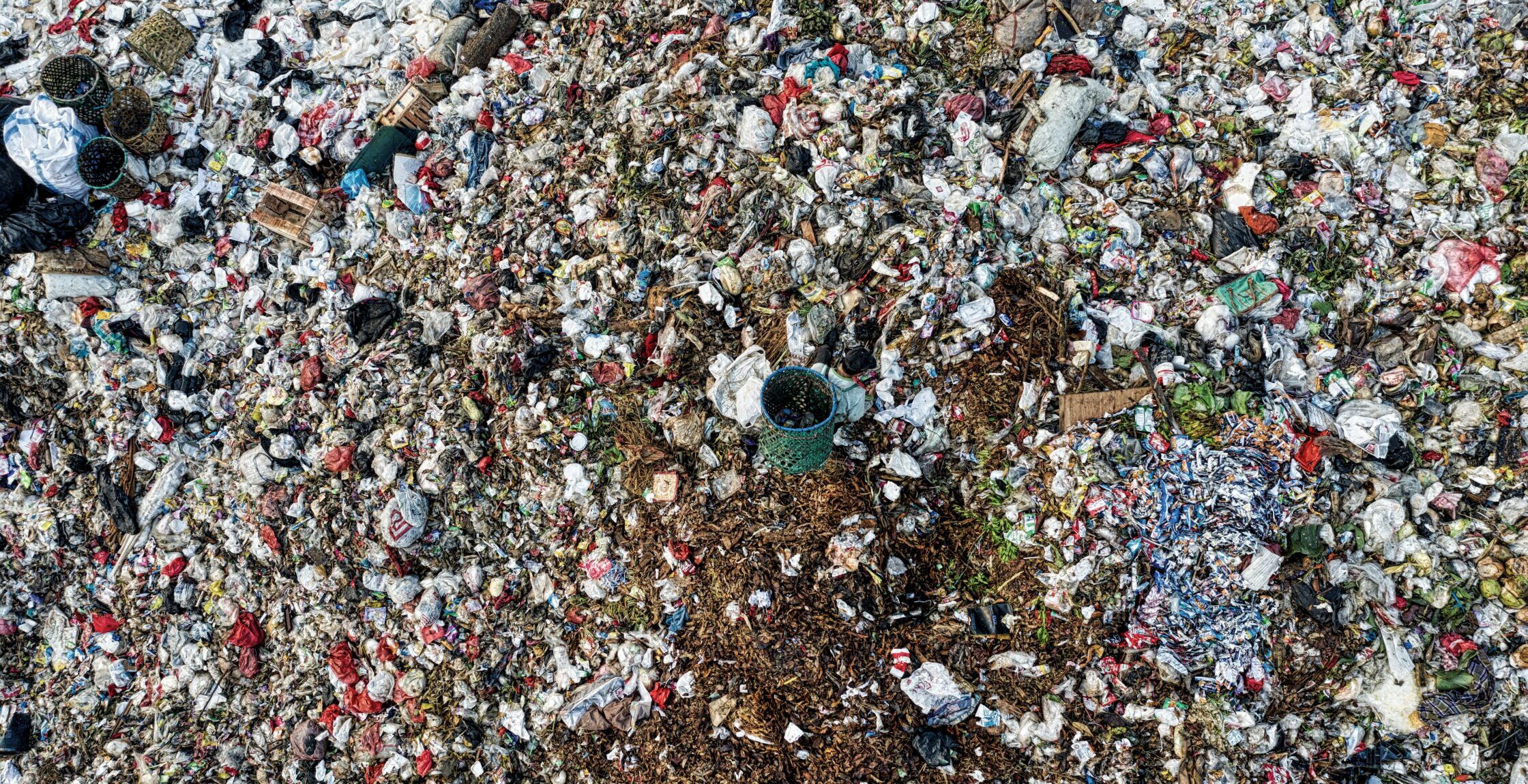 Why retailers should invest in sustainable waste management
Here we discuss the importance of why retailers should be investing in sustainable waste management and take it a step further with circular economy principles.
What is sustainable waste management?
Sustainable waste management is focused on keeping waste to an absolute minimum and identifying how best to deal with the current waste generated.
Retailers can achieve sustainable waste management by ensuring waste is disposed of sustainably. They should also hold themselves accountable for the waste generated. This could be through reusing components, using recycled materials or recycling at the end of a product's life.
Many businesses focus on simply reducing, reusing and recycling as a sustainable waste solution. However, retailers need to go further than that and take into account circular economy principles too.
What are circular economy principles?
Circular economy principles is a long term strategy for retailers. It is focused on factoring in recyclability and end of use planning in the design process stage to ensure no waste is generated at the end of a product's life.
Why retailers should have sustainable waste management and circular economy principles
Did you know around 7.4 million tonnes of waste is sent to landfill each year, with 1.6m of this waste classed as bulky waste, such as mattresses?
While the government has made steps to tackle our bursting landfill sites, the UK as a whole is still overly dependent on them. With only enough landfill space left until 2022, the waste crisis is imminent.
This is why retailers have to take steps now towards implementing sustainable waste management methods and working to achieve a circular economy.
Benefits of sustainable waste management and circular economy principles
There are many benefits for retailers to focus on sustainable waste management and circular economy principles.
Consumers' expectations
Consumers are increasingly becoming eco-conscious and expect businesses to follow suit. A recent report found that 84% of consumers would stop buying from a brand if they had a poor environmental track record.
However, consumers will also seek out businesses publicly committing to CSR values. Another survey found that 92% of millennials would choose to buy from a company committed to ethical business practices. This means that retailers can build a loyal customer base while supporting the bottom line.
Boosting employee morale
Just like consumers are more environmentally concerned, employees also want to play their part and contribute to the future of our environment.
Not only does implementing a sustainable waste management strategy boost your employee's happiness, but it can also lead to increased job retention, as your employees feel like a collective, working together for the greater good – a feeling you're facilitating.
Operational efficiencies
A sustainable waste management strategy addressing your consumers' expectations and boosting employee morale means your business can benefit from increased productivity and customer satisfaction.
With landfill close to tipping point, having a viable and sustainable option means you can future proof your business.
Positive brand image
Dedication to sustainable waste management can help increase an overall positive brand image. However, retailers should not see CSR measures as simply a box ticking exercise. Consumers will soon see through a lack of authenticity and transparency around waste measures. It's important to be proactive, rather than reactive in your business strategy. Consumers can easily see through businesses simply reacting to media pressure or recent trends.
Cost savings
While there will be some investment required to implement a sustainable waste management solution, it can save you costs in the long term that would otherwise be spent on the disposal of waste.
Consult with your manufacturers about switching to recyclable and recycled materials, rather than using the earth's scarce resources within your products. This means you can remake products into raw commodities at the end of their life and use them to manufacture new products, thus saving you both costs.
As a retailer, you should also consider partnering with a specialist firm. Take mattress recycling in the UK. The mattress disposal process is costly as they're bulky and difficult to transport in large quantities. They're also time-intensive to breakdown. While there are numerous mattress recycling companies, many don't have the necessary resources and often become overwhelmed. This then leads to mattress mountains which only contributes to our mounting waste crisis.
We work with many national retailers to recycle and rejuvenate mattresses at the end of their life. Our partnerships also enables online mattress retailers to sell refurbished mattresses after they've been taken through sanitisation and quality checks.
Ways retailers can achieve sustainable waste management and a circular economy
The government has previously discussed introducing Extended Producer Responsibility (EPR) as legislation. This would see all businesses accountable for the products they produce. They would have to contribute to the cost of sustainably disposing of products at the end of use. This might be by paying for the collection, transportation, recycling and disposing of the products.
Retailers should make the leap now before it becomes legislation. EPR schemes are currently in place for some sectors, such as packaging and electronic goods, but it doesn't apply to mattresses currently.
With EPR in mind, work with your manufacturers to design and create mattresses which use longer-lasting or recycled materials. This could include swapping from pocket springs to open-coil springs, which are easier to break down and reuse.
A take-back scheme is one initiative retailers can achieve a sustainable waste management solution. Many national retailers currently offer take back schemes, which incentivise customers to bring back their used products. Our work with John Lewis as part of its take-back system has seen us upcycle materials from more than 55,000 mattresses in one year alone.
At a lower level, you should help your customers to buy responsibly. Let your customers know explicitly from the point of purchase how you can responsibly recycle their used products, or point them in the right direction if it's a service you don't currently offer.
Mattress recycling
We know how difficult it can be for retailers to offer eco sustainable solutions, particularly when it comes to bulky waste.
That's why we're dedicated to revolutionising the mattress recycling process through our research and development programme.
If you need support in mattress recycling, rejuvenation or refurbishment, contact us today.
Plus, we've recently partnered with SUEZ Recycling and Recovery UK to handle a new mattress recycling centre in Greater Manchester. Read more about it here: http://www.tfrgroup.co.uk/featured/tfr-group-partners-with-suez-to-offer-long-term-mattress-recycling-for-greater-manchester-residents.